Winter in central Kentucky the last few years has brought more snow than we can remember, setting records for accumulation and putting a lot of stress on facility managers to keep properties clear and safe. We love the outdoors—we think snow is beautiful. And sure, we get a little nostalgic when the white stuff falls and think about building snowmen and sledding. But then there's reality: Snow is a real liability for commercial property owners, and you need a plan for managing snow and ice. Last-minute planning just doesn't work.
Beyond dealing with more snowfall, facility managers also have to shore up the proper equipment and materials to keep parking lots, driveways, walkways and other surfaces clear. This calls for heavy-duty trucks, snow plows, skid-steer loaders and—perhaps the greatest burden—manpower. Who's responsible for managing snow and ice?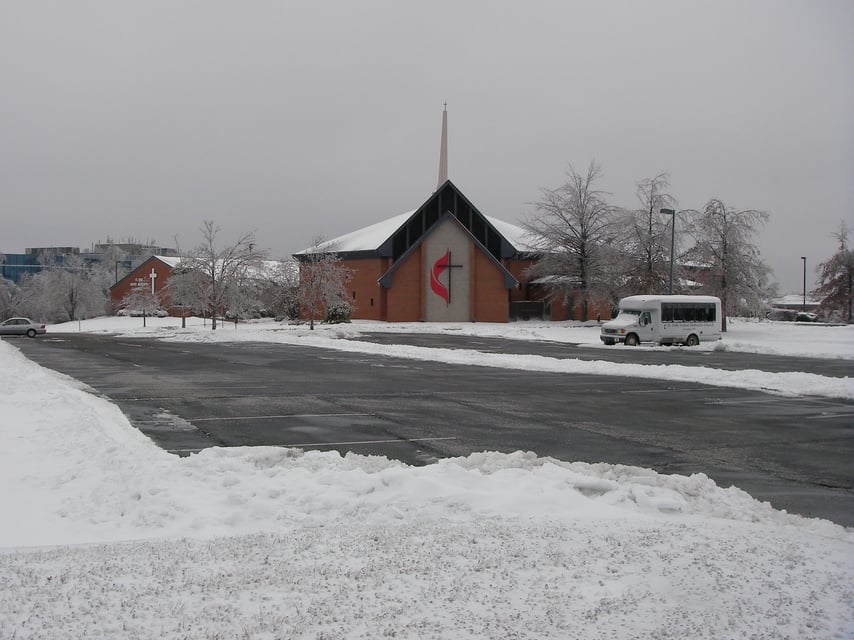 With the snow we have been experiencing in Kentucky, commercial facility managers can't afford to ignore how the weather will impact property access and safety. Without snow and ice removal, property owners can deal with slip-and-fall lawsuits, vehicle accidents and lost revenue. If snow and ice removal was not figured into the annual property maintenance budget—then forget that budget. The extra expense will negatively impact an organization's finances. We have seen this happen.
The good news is, with some planning and by selecting the right snow and ice management partner, you can be prepared this winter to deal with whatever Mother Nature brings. Here are some factors to consider when evaluating snow and ice management providers, including what to know about contracts.
Equipment & Resources: Handling Rough Winter Conditions
Winter weather takes a toll on equipment. Trucks, snow plows, salt spreaders—this hard-working equipment is more prone to breaking down because of the wear-and-tear associated with managing snow and ice. We see lots of contractors with older equipment that breaks down frequently.
As a facility manager, the question you need to ask a contractor is: What's your backup plan? In event of equipment failure, what now? What if the plow truck breaks down or the salt spreader doesn't work?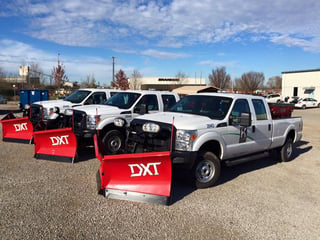 At Klausing Group, we rotate equipment on a regular basis, replacing vehicles and snowplows that are at risk of being in the repair shop more than in the field. Our equipment is newer than other contractors out there, and we always have spare vehicles and equipment on hand. Plus, our fleets are large enough to handle the needs of large commercial properties in Lexington and Louisville, KY.
Monitoring Weather: Who's Looking Out For Your KY Property?
We always say, it's what you don't see that makes the difference between a high-quality snow and ice removal contractor and one that's likely to push the snooze button during a storm. Find out how the contractor monitors weather. Who's watching for storms and what is the response protocol when a snow event is expected?
We assign employees who are located in various geographic areas of central Kentucky to monitor the weather and they frequently visit sites to assess known hazard areas. There's a system for responding in the event of a storm or any level of snowfall.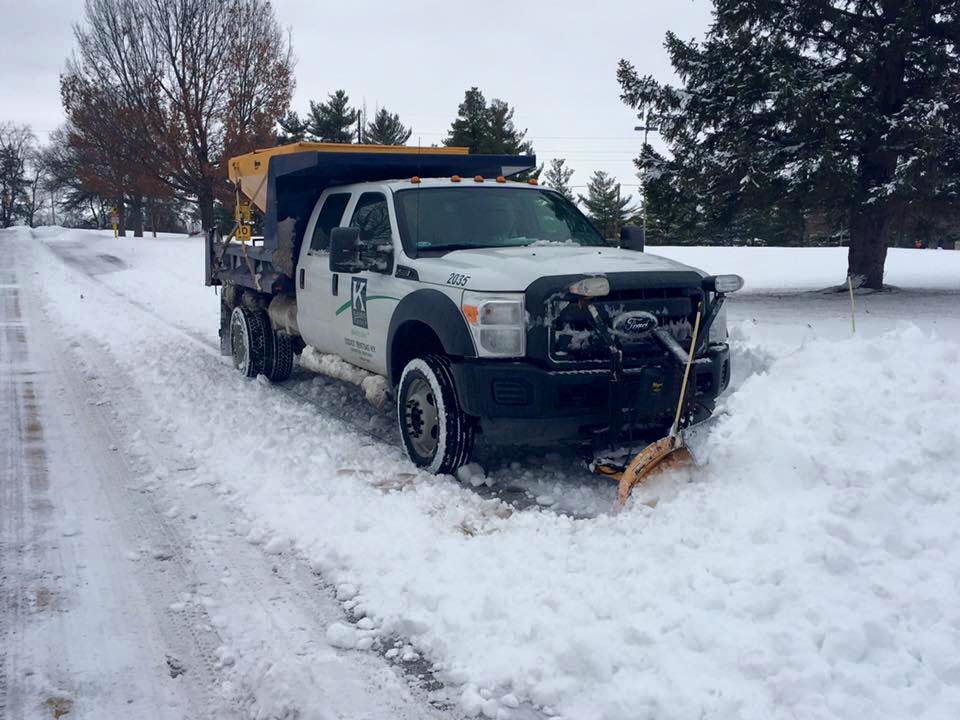 Related to response, be sure to ask the snow contractor about cycle time. During a large snow event, how long will you wait between service visits? That depends on how the contractor sets up routes and the size of the snow removal team.
Insurance: Is Your Snow Contractor Covered?
Managing snow and ice comes with significant liabilities, so be sure your snow contractor is properly insured. Ask the question. We commonly find subcontractors and small companies that use an owner-operator vehicle for snow removal insure the truck under a personal policy. It's less expensive than insuring the vehicle under your company. But, the contractor is not protected in the same way—which means your commercial property could be open to potential liabilities.
Understanding Snow & Ice Management Contracts
Now that you 've got some basic guidelines for screening snow contractors, next you'll want to find out about pricing and how they handle contracts. Generally, you'll find three different types of contracts. At Klausing Group, we offer a per-event contract, a seasonal contract, and a time and materials contract. Your property's size and type, along with your tolerance for snow and ice, will play into figuring out which contract is best for you.
Per-Event Contracts: These snow removal contracts charge you only when a snow event happens and your property is cleared. Pricing could be based on the depth of snow accumulation.
Seasonal Contracts: These fixed-price contracts mean that no matter how many times it snows (or doesn't snow), you'll pay the same amount for snow removal services. These contracts can be helpful for budgeting the cost of managing snow and ice.
Time and Materials Contracts: These contracts are best for large facilities that have snow-removal equipment on site all the time and when snow removal needs are different across the property. For example, a manufacturing facility might need loading docks to be cleared on a constant basis during a storm while the visitor parking lot can wait until the event is over. When different parts of the property receive different levels of service, the time and materials contract is a fair pricing method. However, time and materials contracts are not ideal in most other situations.
Dedicated To Commercial Snow And Ice Removal In Central KY
When deciding on a partner to manage snow and ice at your facility, remember to find out who will actually provide the services. Many companies rely on subcontractors that are not fully committed to their organizations. So, they never know if the same sub will be available for the next snow event.
At Klausing Group, we have a dedicated snow and ice management team that is on call around the clock. Also, because many of our staff are year-round, full-time employees they are experienced at handling winter weather and prepared to be on duty come the snow season.
Let's talk more about how to alleviate the stress of winter weather on your Kentucky commercial property. Call us any time in Lexington at 859.254.0762 and Louisville at 502.264.0127. Or, fill out this simple contact form and we'll get in touch with you.