Dan Stever, Klausing Group's Director of Education and Outreach, has been elected as Lexington Tree Board's interim chair. The Tree Board is a champion of trees and their environmental, economic and social benefits for our community.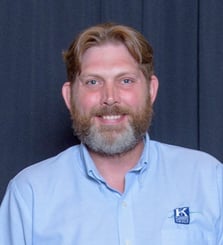 The board advises public and private organizations on matters of care, preservation, planting, removal and replacement of trees in parks, along streets, in public areas and throughout the community.
"Trees provide immense value to the community. As a member of the tree board for the past year, I have been able to participate in providing guidance to protect and promote Lexington's trees and advocate for high standards of safety and professionalism from the vendors with whom the city works. The board members, city employees, and concerned citizens who come to the Tree Board meetings are knowledgeable and passionate. I look forward to continuing to work with them to protect and enhance Lexington's urban forest." – Dan Stever
Klausing Group has long supported the volunteer efforts and community engagement of our staff and we congratulate Dan for this achievement and thank him for his service to Lexington. You can learn more about the Lexington Tree Board here.