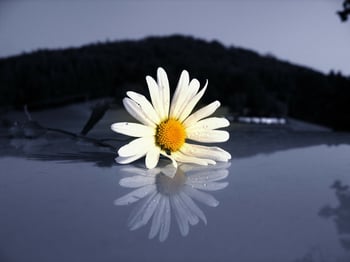 The appearance and condition of your commercial landscape says volumes about your company. Well-maintained grounds present a clear first impression of competence and pride in doing things right. However, your choice of landscape vendor extends beyond just finding someone to keep the grass mowed and the trees trimmed. The way your grounds maintenance company does business reflects on your company in many ways. Not all of these may be immediately apparent, so it's important to consider the following points when selecting a commercial landscape services provider for your company.
1. Professional Licensing and Certifications
When hiring a landscape maintenance company in Kentucky, make sure they have valid and current licensing and certifications for the services you require. Professional licensing and certifications requires a vendor and/or their employees to have significant training in landscape best practices and to have proven competence in that area. This is important, because one small mistake on the part of a landscape vendor can do significant if not irreparable damage not just to the landscape but also to the owner's reputation. (For example, consider the case of the bee kill in a Target parking lot in Oregon in 2013. Caused by misuse of a pesticide by a landscape provider, the incident sparked protests and widespread bad press for the property owner.) Look for companies who employ Landscape Industry Certified employees or who are an Accredited Landscape Company.
2. Professional Appearance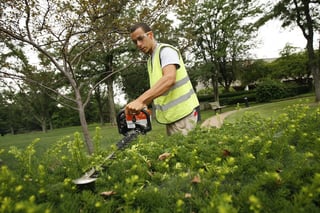 Whether or not they are your actual employees, visitors to your property will associate workers doing maintenance on your property with your company. Uniformed, neatly groomed landscape workers and clean, well-maintained trucks and equipment project an aura of professionalism and competence, and help people feel safe and at ease on your property. And it goes further than just appearance. All landscape company employees should be equipped with personal protective equipment, creating the best possible environment for workers and customers alike.
3. Safety and Security
Do you know who's on your property? If your landscape company doesn't drug test and background check their employees, the answer is no. While there's no guaranteed way to avoid accidents, hiring a landscape provider with comprehensive employee screening and safety training policies will go a long way towards maintaining safety and reducing liability on your property.
4. Recognition and Awards
Have you ever considered landscape maintenance as an avenue for your company to earn good publicity? Over the years Klausing Group has helped several of our customers gain recognition for their sustainability and aesthetic efforts. For example, we recently worked with Jim Beam on the landscape portion of a project which won them recognition through the Kentucky Excellence in Environmental Leadership program.
5. Values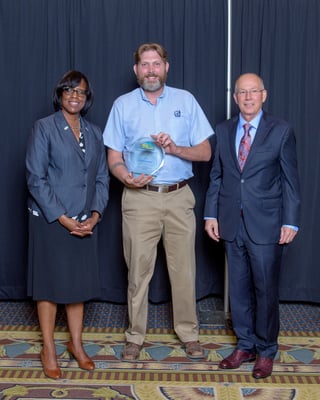 What does your company value and invest in? Do the values of your landscape vendor align with your company's values? As a company, Klausing Group takes pride in giving back to our community and contributing to a healthy environment. We are members of the KY EXCEL program, and are the only landscape company in Kentucky to have won one of their coveted Pacesetter awards for our work in improving Kentucky's environment. We help our communities stay green through our 5% for the Community program. And we participate in a summer youth training program to provide internship opportunities for middle school kids. We enjoy doing business with companies whose values align with ours.
When you sign a contract with a grounds maintenance company, you are entrusting them with your reputation as well as your customers' and employees' safety and well-being. If you are looking for a commercial landscape maintenance provider you can count on to uphold your reputation, contact us or request a proposal today.