Signing a contract with a landscape maintenance provider is a commitment—you're hiring a team that has an impact on how your company is perceived by everyone who sees your facility. The landscape firm is ultimately responsible for the health and appearance of your Central Kentucky property. What's more, the ecosystem services your landscape is capable of providing could help your property make a positive impact on the environment and community if it is managed correctly.
High-quality, effective landscaping goes far beyond curb appeal.
Meanwhile, you will depend on the landscape firm to assure the safety of pedestrians, vehicles and buildings on the grounds. (A neglected landscape can increase the chance of injuries and damage.) You landscaper should be trained, experienced and appropriately certified to care for your commercial property.
So, before you sign on the dotted line, be sure to ask these questions to make sure you're hiring a qualified landscape professional.
#1 Does the grounds management company employ Landscape Industry Certified professionals?
Certification is not a marketing ploy. Certification is about establishing and maintaining industry standards. It's about hiring a true professional. Landscape Industry Certified professionals are expertly trained to deliver safe, quality service. They adhere to industry best practices, so you can rest assured that the certified professional caring for your Central Kentucky property is using the latest landscape maintenance techniques, equipment and materials.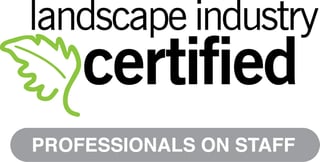 We highly recommend finding out if the landscape provider you're considering is Landscape Industry Certified (LIC) by the National Association of Landscape Professionals (NALP). These certifications require skills, training and continuing education to keep up with landscape industry best practices.
#2 What is the landscape company's safety record?
If you just ask, "Do you have a safety program?" you'll only get half of the answer you need to make a sound hiring decision. Any company can talk about safety programs, holding tailgate safety meetings or putting rules in place for their employees. But what are the actual results of these efforts?
Dig deeper. Ask safety record information.
When vetting the landscaper, say, "Tell me about your safety standards." Request proof of effective safety programs. Those can be measured by a company's workers' compensation experience modifier (otherwise known as an e-mod rating).
An experience modifier of "1" means the landscaper is performing as expected—less than 1 means its safety record is better than average. At Klausing Group, we are proud of our experience modifier rating of 0.75, which means our safety programs actually work.
#3 How does the landscaper select its team members?
Find out what criteria the landscape provider requires of its employees.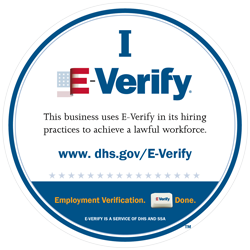 Remember, the employees working for the landscape firm you contract with are an extension of your own team. So, be sure that the landscape company's standards for professionalism and expertise align with your own.
For example, some industries—including landscaping and construction—are more likely to employ undocumented workers than others. To what length does the company you're considering assure that their employees are federally approved workers. The gold standard method is to use a system called E-Verify.
Bear in mind, the contracting industry can be dangerous when a landscape provider lacks skills and experience. Equipment could cause harm to people and property if improperly handled. Landscape providers give a significant responsibility to their workers—and that's why we believe it is critical for landscape companies to have a drug-free workplace. That includes conducting thorough background checks, motor vehicle record verification, and pre-employment drug screening.
#4 Has the landscape provider serviced properties similar to yours?
Ask for references of properties that are similar to yours in scope and size so you can find out how the landscape provider handled it. Is the company capable of handling the volume of work you'll require? For example, not all providers have the staff and equipment to assign a dedicated crew to work fulltime on an expansive commercial property.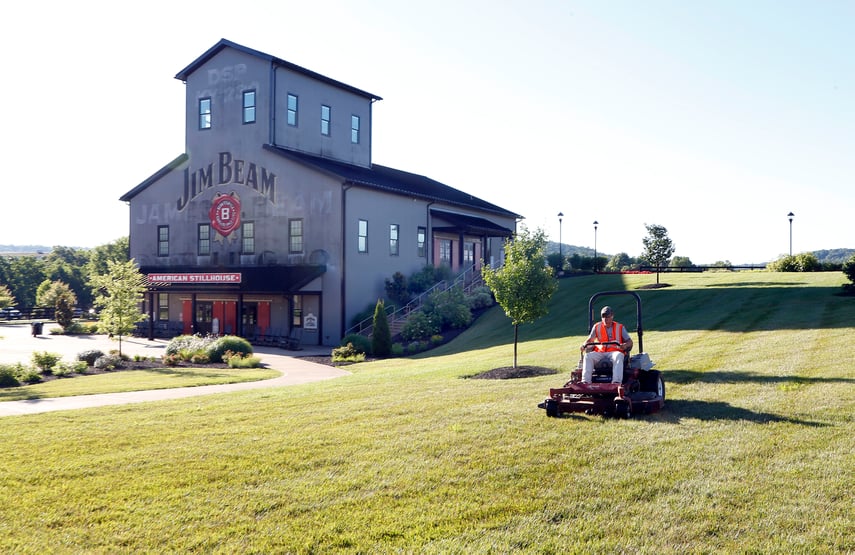 Also, ask the landscaper if they can provide case studies that share how the company addressed challenges. Beware of landscape providers that promise they can do any type of job. That is rarely true.
#5 How will the contractor ensure quality on your site?
Ask how the landscape firm will audit the services it provides on your property. How do they score quality? And, how often will an account representative review your grounds? Service audits are an important form of accountability.
Also, are there systems in place to resolve issues? What are those standards—what can you expect if you approach the landscape provider with a problem?
Ultimately, you need more than promises about quality and service. You want to hire a landscape provider that has a total quality management system in place.
Hire A Qualified Landscape Contractor
There are lots of landscape companies who will claim to have the experience and team to manage your commercial property. But is the provider truly qualified? Before you commit to a landscape maintenance contract, we encourage you to dedicate some time to gathering more information about the company's safety record, hiring process, issue resolution systems and actual experience servicing properties like yours.
A contract is a commitment. And the landscape provider you hire is ultimately responsible for managing your reputation from the exterior. Don't take short-cuts or accept the information provided to you during an initial meeting. Dig deeper, ask for proof, records and case studies.
Questions? Reach out to us any time by calling 859-254-0762 in Lexington and 502-264-0127 in Louisville. Or, fill out this simple contact form and we'll get in touch with you.