At Klausing Group, we talk a lot about how your landscape should do more than just look good. Your Central Kentucky property should truly "work" for you as an attractive, functional asset that—while looking great—also serves a useful, beneficial purpose. We are passionate about this philosophy because when you sit down and really think about your landscape and its role, there's so much more to it than pretty flowers, grand old trees and green grass. The plants and turf are what you see on the surface. But dig deeper and you can tap more value than you might realize is possible.
So let's talk more about what we mean when we say, "Think beyond curb appeal." When we assure you that, "Your landscape can offer much more," we are indeed challenging you to think outside of the usual landscape box that's all about looks. Don't get us wrong, we value curb appeal. We create attractive, meaningful spaces. And those spaces deliver a great deal of good to the people who use the property, to the community, and to our urban environment. Let's explain why.
Get More Value: You Deserve More Than Just 'Looks'
If all you want is an attractive landscape, you're selling your property short. Our landscapes exist for many reasons and their ultimate purpose is to give back to the environment and deliver more value to your property and the people who use it.
Your landscape is capable of doing so much good! Some examples: reducing water use, protecting stormwater systems, offsetting the urban heat island effect, creating a natural habitat for wildlife.
When you demand more of your landscape than beauty, you receive more value from it. For instance, if you install a rain garden on your landscape rather than a typical retention pond, you are still serving the purpose of capturing stormwater and rainwater runoff. But you are doing more by creating a natural habitat with native plants, cleaning stormwater before it reaches the system, and slowing down runoff so you actually lessen the burden on city sewers. Rather than a single benefit, you're getting a whole package of good from one piece of green infrastructure. (See what we mean by maximizing value?)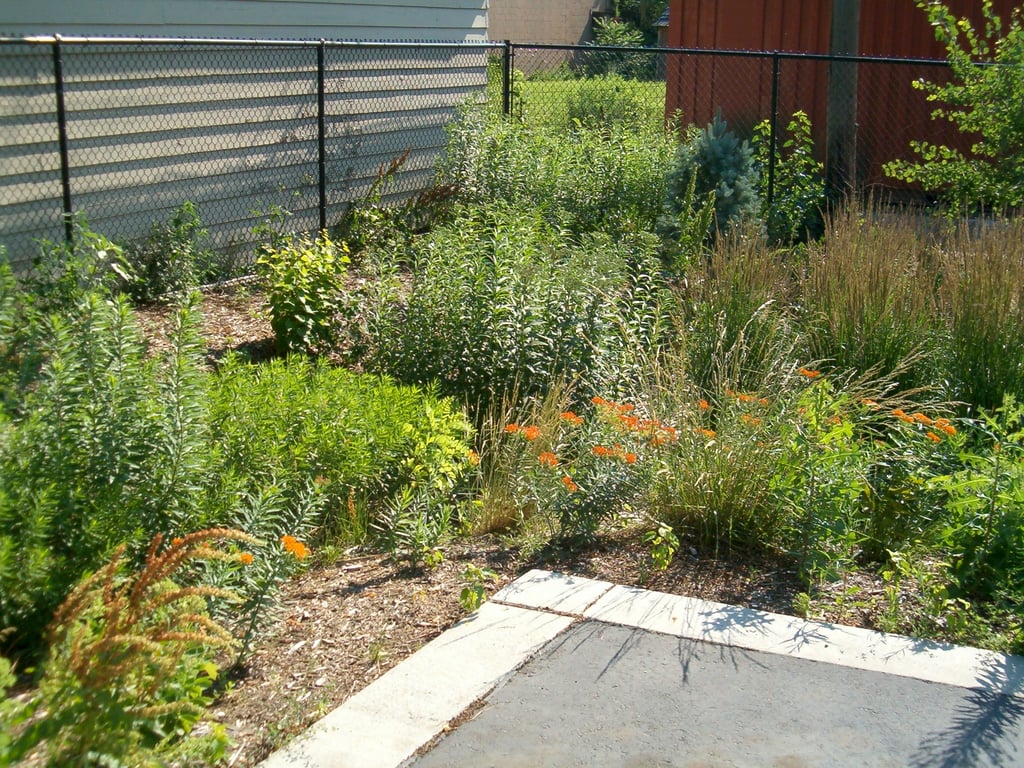 Specifically what type of value (or payback) might you see from a thoughtful landscape? Here are some immediate benefits:
Decrease vacancy rates

Increase sales

Improve guest/employee experience

Boost productivity

Reduce sick days

Lower the cost of utilities (heating and cooling)

Mitigate pest problems and plant disease issues

Achieve better plant drought and pollution tolerance
Let's Talk About Increasing Sales And Occupancy
Two areas many commercial property owners struggle with are occupancy and sales. Every business is seeking ways to increase sales—and the landscape can contribute to that. We know that well-landscaped properties can charge more for products and services than properties with no or poor landscaping. In terms of reducing tenant vacancy, we have one property manager who came to us with a desire to improve the landscaping and stop tenant vacancy. It had been a bit of a problem. Six months after we completed the landscape, the property has been 100% occupied.
Improving The Environmental Quality Of Urban Landscapes
We know it sounds lofty to say that your landscape can make a difference in the community—that it can improve the environment of Central Kentucky. But it's true. As a society, we have been raised to believe that cities are for buildings and the country is for land. But at Klausing Group, we believe something quite different. We know that our urban environments can support green infrastructure and deliver marked environmental benefits. We are working on projects that are greening our cities and giving the urban landscape that sense of environmental purpose we speak of when we say, "Ask more of your landscape."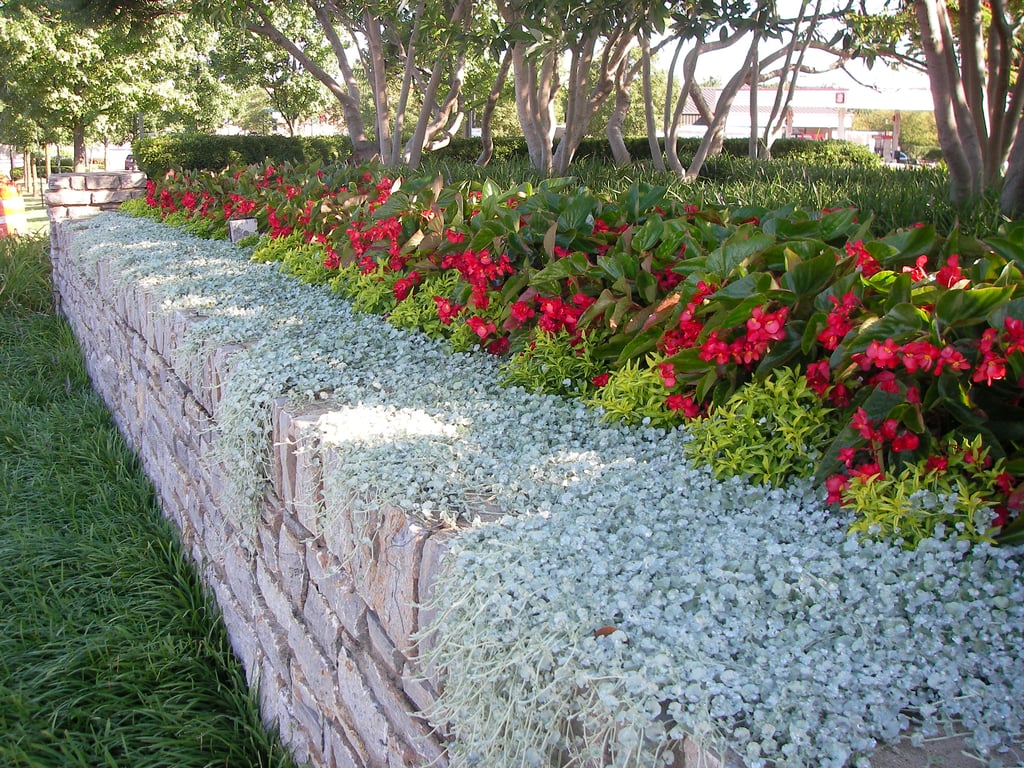 Including native plants in our landscapes can help restore wildlife, not to mention help clean our air. By selecting the proper plants for parking lots and along roadways, we can sustain their health and life spans. We often see trees suffer from diseases associated with pollution from vehicles. These trees decline more easily. There are appropriate tree varieties for these spaces and by planting those instead you will prevent disease and, ultimately, the cost of replacement.
You can even ask more of your parking lot by selecting permeable pavement rather than asphalt or concrete. The materials we use in our landscapes can impact our heating and cooling expenses.
We know—this is a lot of information. There are so many ways in which our landscapes impact our quality of life, bottom line and ability to succeed as businesses (sales, employee retention).
That is why we say, "Your landscape can do so much more than provide curb appeal."
Conclusion
As a commercial property owner or facilities manager in Central Kentucky, you are in the unique position to make a measurable impact on our urban landscape. Let's talk more about green infrastructure and other best practices for grounds management that will positively impact your bottom line and the community.
Contact us in Lexington at 859-254-0762 and Louisville at 502-264-0127. We'd love to give you a tour of our headquarters and show you how some of these concepts work. Or, fill out this simple contact form and we'll get in touch with you.