In order to collect competitive, quality bids you need a level playing field. To reduce risk in the bidding process, you've got to set some guidelines for how you'll manage the process and what exactly you are looking for in a landscape maintenance firm. What we're saying is, you need ground rules for writing and managing the RFP process. You need to set expectations for service so you can compare bids apples-to-apples.
When you do this, you'll greatly benefit in a number of ways.
You will receive RFP responses from qualified vendors that provide quality work.

The proposals you gather will meet your landscape maintenance needs.

The pricing provided by participants in the RFP process will be competitive.

You will create a foundation for a trusting relationship and the framework for vendor accountability.
We often see missteps in the landscape maintenance RFP process—and having a defined process could create much better outcomes for facilities managers. With a well-defined RFP process, you will hire the best landscape provider for the job.
We work with a range of facilities managers who oversee properties from corporate headquarters to office parks and homeowners' associations. In our experience, building these 8 guidelines into the landscape maintenance RFPs results in a quality pool of providers, competitive bids, and a fair selection process.
#1 Hold A Pre-Bid Meeting
Would you hire an employee you never met? Would you marry a person without going out on a single date? This is why we highly suggest requiring a pre-bid meeting. Request that all providers who plan to submit landscape maintenance RFPs attend. You want the best landscape maintenance companies to be bidding on your project.
Along those lines, it's also critical to set deadlines for the bidding process. Include a date by which all questions are due. We recommend not answering questions until a couple of days after that deadline so you can be sure you have received every landscape firm's questions.
Also set deadlines for submitting responses to questions so firms know when to expect answers. Usually, this date is a few days prior to the final bid due date. Submit responses to all bidders at the same time so everyone sees the same information. (Remember, the key is to create a level playing field so you can conduct a fair RFP process.) Every firm should turn in the bid on the same date.
Finally, set an award date so landscape companies bidding on maintenance for your property know when you'll make the final decision.
#2 Set Some Scoring Criteria For Selecting A Landscape Provider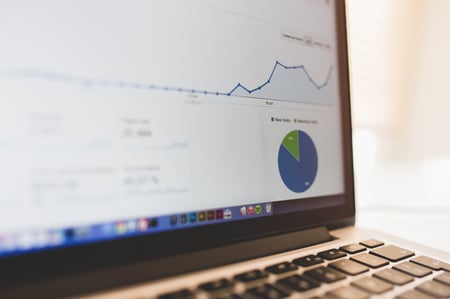 Will you choose the landscape maintenance firm that delivers the lowest priced bid, or one who has the most experience? What's really important to you? Think this over thoroughly then put it on paper. Set scoring criteria—some kind of matrix so landscape providers understand what information to share with you so you can make a decision.
This can also help you narrow the pool of providers. If you will only select a landscape provider based on price, not every firm will submit a bid. If you're looking specifically for a landscape firm that has been in business for at least 10 years, this parameter will weed out some newer players. Decide how you will measure the bids you receive.
#3 Ask For References and Comparables
It should go without saying that you require landscape providers to submit references along with their bids. And, you should call those references and ask them about their experiences working with the grounds management provider. What do they like about the company? What quality do they deliver, and how do they audit quality? What would they change? Why did they hire the landscape firm and would they continue doing business with the company? What tips would they offer for making sure they get the best service from the landscape provider?
#4 Safety Matters—Ask For Proof
Find out about safety programs that are in place at landscape companies bidding on your contract. How do they train their employees? Do they require certifications, and which ones?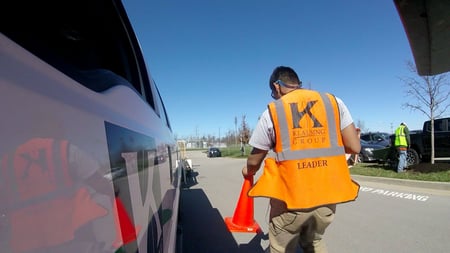 We also recommend digging deeper and finding out companies' workers compensation experience modifier for the last three years. This experience modifier indicates how a company performs in terms of safety compared to others in the industry. An experience modifier of "1" means a firm performs based on what is expected for the industry. A modifier of less than "1" means the firm performs better than average in the safety department—which reduces your risk as the client hiring the firm. And, a modifier of more than "1" means you are taking on a greater risk by hiring the company because their safety performance is lower than what's expected for the industry.
At Klausing Group, we hold an 0.8 experience modifier, which means that clients who hire us know our safety programs actually work. It's one thing to talk about your safety programs and weekly tailgate meetings, and another to prove their worth by maintaining a shiny insurance record. We promise, you'll reduce a large pool of bidders by asking for proof that their safety programs are effective.
#5 Include A Property Map
Be sure to provide a map of your property so landscape providers can identify service boundaries. Property maps ensure that landscape providers truly understand the size of your property. Knowing where service starts and stops is essential for proper pricing. Do not assume that a landscape firm submitting a maintenance RFP already has this information about your property. (Some companies will not seek it out on their own.)
Ask whether the firm measures properties electronically. Provide service boundary maps prior to the bid deadline so potential clients can review the information and measure accurately.
#6 Ask About E-Verify For Quality, Safe Workers
Most landscape providers bidding on large commercial projects will assure you that their teams are professional, neatly dressed in uniforms and know how to act on your property. That's great—and it's expected, as far as we are concerned. But do you know if the employees are legally documented? This is a real issue. There are an estimated 35,000 undocumented immigrants working in Kentucky and many of them are employed by the landscaping, construction and service industries. But there's a solution, and it's called E-Verify: an Internet-based system that allows companies to determine the eligibility of employees to work in the United States.

Klausing Group voluntarily uses E-Verify as an employment practice. Most landscape maintenance firms do not. We believe E-Verify should be an industry standard, and we advise that you ask about this during the bidding process to protect your own organization.
Also ask how the landscape provider screens workers. Does the firm require drug-testing and pre-employment screening? Ask for this information during the RFP process.
#7 Be Specific
The two words we never want to hear are "as needed." What does this really mean? Are you asking for 28 mowings per season or 40? Do you expect one fall cleanup or leaf pickup on a weekly basis?
Our favorite two words: be specific. Drill down and identify the exact frequency of landscape services. For example, how many mowings do you want per year? How often will pruning take place? When (how many times) do you expect leaf cleanup? Assign a hard number to every service the landscape maintenance firm will provide.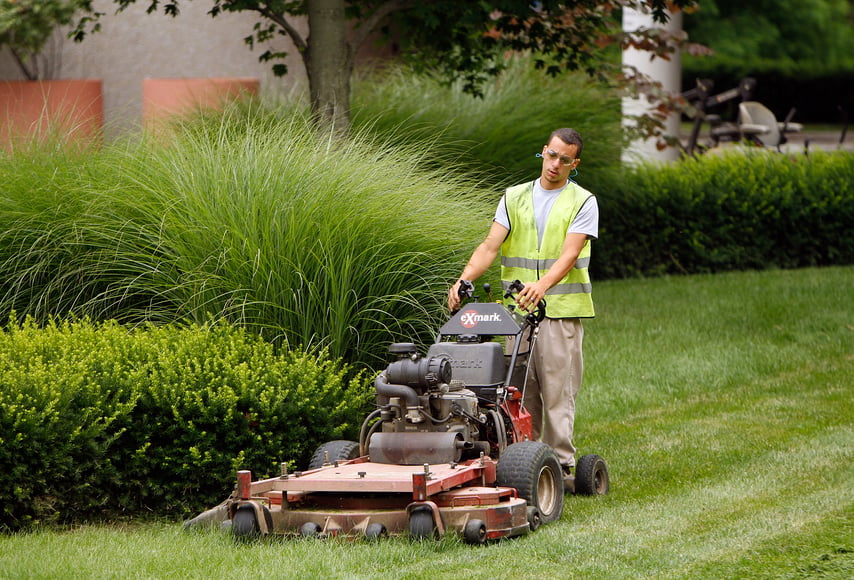 Specificity matters because leaving areas open to interpretation can encourage bidders to include too little or too much labor and material costs in their bids. This increases the chance that some bids will not meet your needs. It also reduces your ability to compare bids based on one of the most important factors: competitive price.
When bids are not specific, you could end up selecting a lower-priced bid and actually paying more because of services that were not figured into the estimate.
#8 Inquire About Employee Screening & Industry Certification
Determine what industry certifications you'd like your landscape provider to hold. Do you require specialists, such as certified arborists or employees who hold degrees in ornamental horticulture or landscape design? Clearly spell out the credentials you expect of your landscape provider. By requiring specialists, you will narrow the pool of qualified vendors. We suggest requiring your landscape firm to employ NALP Landscape Industry Certified professionals or ISA Certified Arborists, or be sure the professionals you choose hold bachelor's degrees in horticulture or landscape architecture.
A Fair RFP Process Calls For Details And Due Diligence
Some landscape providers look great on paper, but the information they're providing lacks specifics and their responses to questions are too general. If there's any time to demand details, details, details it's during the landscape maintenance RFP process. You want a landscape firm that is transparent, forthcoming with information, and eager to respond to your questions. By setting guidelines and avoiding common missteps during the RFP process, you'll end the search for a grounds management provider with a partner you can trust.
Let's talk more about navigating the landscape maintenance RFP process and why you should ask your provider to do more than just provide curb appeal. Contact us any time in Lexington at 859.254.0762 or Louisville at 502.264.0127. Or fill out this simple contact form and we'll get in touch with you.