Predicting how much snow will fall during winter is ultimately a guessing game. Most property owners look back on previous years' records to create a snow and ice management budget. The problem is our Kentucky winters could be snowy one year and warm and wet the next.
For property owners with seasonal snow contracts and fixed monthly pricing, they know exactly how much they'll pay each winter. But per-push contracts run the risk of going over budget, or having leftover dollars in a mild winter season.
How does your snow removal budget look now? If you have extra dollars that won't be spent on winter services, you might be wondering: What's the best way to allocate your leftover snow removal budget? Review your landscape wish list.
What projects have you been putting on the back burner? Now that you've handled your snow removal needs, it's time to reallocate dollars towards checking some 'wants' off your list. We have a few ideas for you on how to prioritize your landscape's needs.
Safety
Look for areas on your property that can be renovated to improve safety on your property. It could be improving visibility, removing hiding places, or hard shrub cutbacks to provide more space along a walkway. Talk with your landscaper to help identify priority areas and project scopes that match the money you want to reallocate.

Health
Landscape budgets often do not provide all that is necessary to maximize plant health. Professional landscapers can recommend plant health projects. Examples include basics like fertilizing, or more complicated services such as removing girdling roots from trees. How old is your irrigation system, does it need an upgrade?
Enhancements
Use extra snow removal dollars to improve your curb appeal. Add spring, summer, or fall annuals. Revamp an entry area or other high visibility area of your commercial property. Replace trees or renovate turf.
Green Infrastructure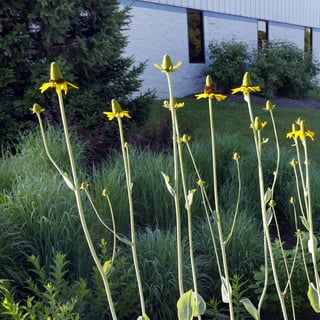 Help your landscape do more. Create healthier environments and enhance ecosystem services by adding green infrastructure to your commercial property. This goes beyond curb appeal and addresses the functionality of your landscape. Look for ways to improve how storm water is managed on your site, replace impervious surfaces with permeable pavers, add wildlife habitat.
Request a property walk through to assess opportunities to improve your outdoor environment. Even small efforts can improve stormwater runoff, reduce urban heat island effect, attract beneficial wildlife, and improve human health.
Save for Unexpected Expenses
During the season unfortunate things can happen like a storm knocks down a tree or your backflow gets stolen, it's nice to have a buffer in your budget to manage these issues. With extra dollars for landscape maintenance, you can address concerns without overspending. Creating an emergency budget with those extra snow removal dollars will be a cushion for those unexpected expenses.
Planning ahead allows you to outline your landscaping priorities so you can make wise decisions to maximize your budget surplus. Now is a great time to meet with your commercial landscape maintenance partner and discuss plans for the future. Let's talk about your priorities for your property, what will deliver the greatest impact for your dollars. First, we want to hear your ideas, then we can map out an implementation plan that matches your reallocated snow removal dollars.
Call us any time in Lexington at 859-254-0762 or in Louisville at 502-264-0127. Or fill out this simple contact form and we'll get in touch with you.