Spring is in the air, and that means action at Klausing Group. One of the most critical things we do to prepare for the landscaping season ahead is to take every step to prepare every one of our employees to represent our company safely and well. We have a specific, well-orchestrated way of doing this each year: a hands-on training event we call Spring Into Action.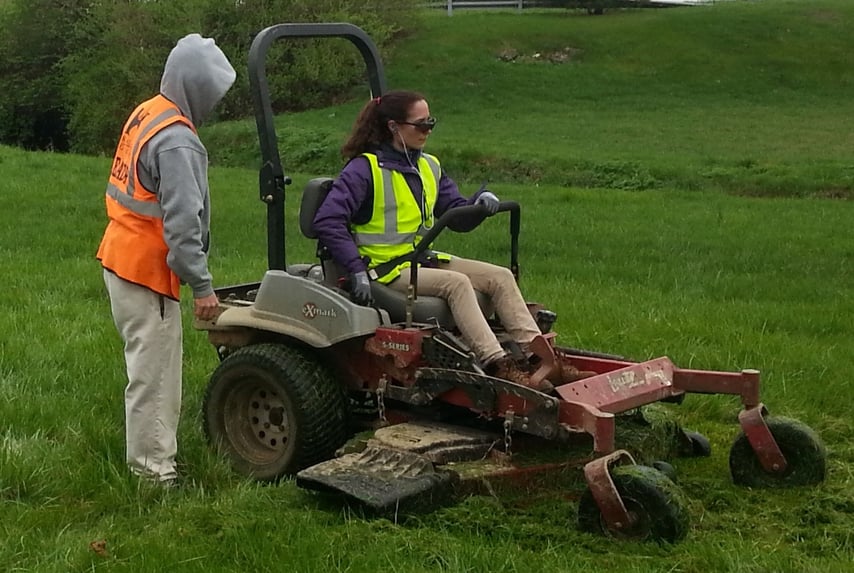 Each spring, with permission from the owner, we choose one large property near our Lexington location and one near Louisville as landscape training grounds. For brand new hires and seasoned Klausing Group veterans alike, it is an opportunity to learn new skills and/or brush up on existing ones, hone their safety awareness, get to know this year's team, and learn what Klausing Group is all about.
Hands-On Landscape Maintenance Training
The annual Spring Into Action event allows every Klausing Group employee the opportunity to get familiar with all the equipment we use. Our crew leaders set up training stations where every employee can receive instruction and hands-on training, while production managers roam between stations lending their expertise as needed. Together, they review the operations manual, safety protocols, and standard operating procedures for each piece of equipment, and each employee gets the chance to use it. Everyone must receive a check-off from the crew leader at each station indicating whether or not they have done well with it before they go on to the next. They also learn "tricks of the trade" to help them work efficiently and professionally as well as safely. Those who don't pass the first time will be given additional training later before they are cleared to use the equipment on their own.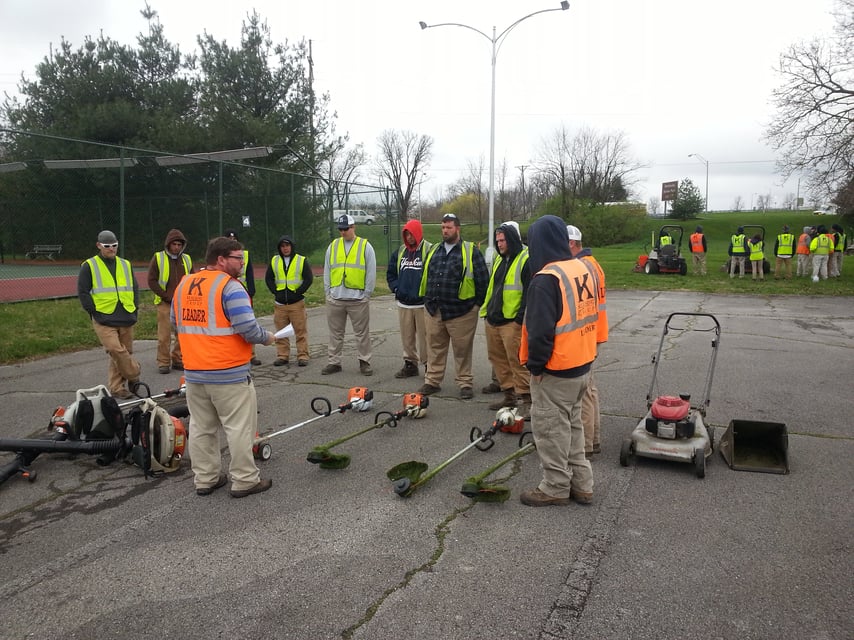 This hands-on approach is essential to make sure each employee feels at ease with the equipment. Commercial mowers and other large landscaping equipment can be intimidating; ensuring that crew members feel confident and in control when running them reduces the risk of injury or distraction and accidental damage to property and equipment.
Safety First
Safety is always a priority at Klausing Group, and safety training is always a large part of what goes on at a Spring Into Action event. In addition to safe handling of equipment, employees learn appropriate situations to use items (for example, we use stick edgers and not string trimmers, to edge a sidewalk.) We also go over vehicle safety. Everyone reviews how to back up safely, and how to do a DOT inspection, which is something we do each morning on every vehicle.
We also make sure everyone understands the importance of keeping order in trailers and storage areas. At Klausing Group, we believe firmly in the principle of "a place for everything and everything in its place." It's part of our company culture, and we believe it contributes both to our efficiency and to our excellent safety record.
Strengthening Culture
Between our two locations this year, we expect to train close to 60 employees during Spring Into Action. For each of them, it is an opportunity not just to receive top notch training in landscape maintenance, safety, and equipment handling, but to get to know how Klausing Group operates, what they can expect from our company, and what will be expected of them.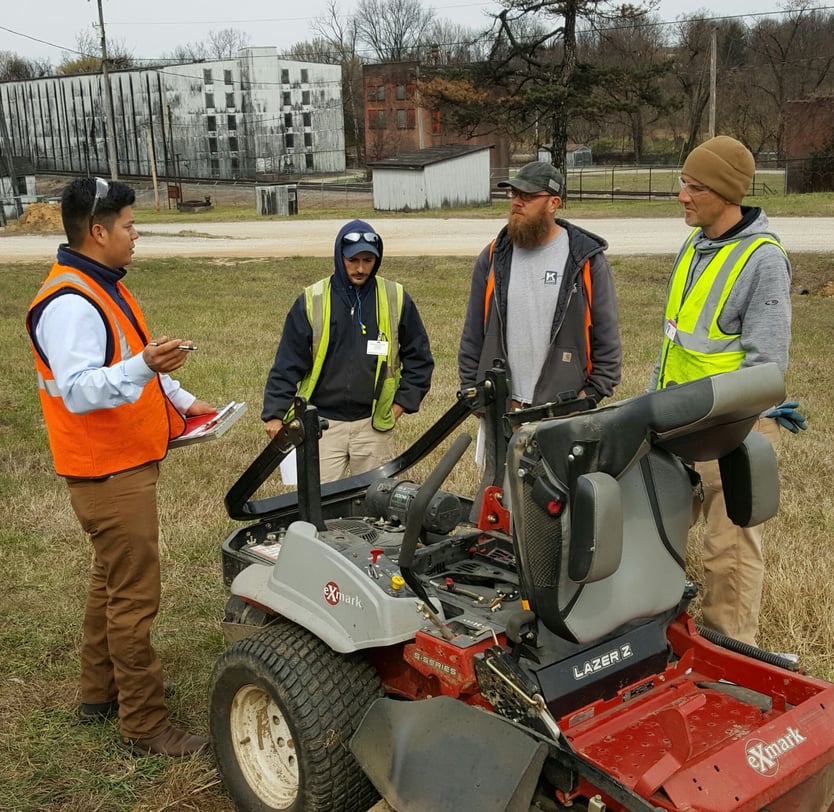 Lunch is a highlight of the event—but not just because of the food. During our annual Spring Into Action lunch presentation, we inform employees about company plans and events for the coming year. We talk about how we did the previous year—including achievements as well as what we would like to improve—and lay out the road map for the year to come. We are a very transparent company, and we share a lot, because we find that the more our employees understand about our company, the stronger we become as a team.
Getting everyone together in this way allows everyone on the Klausing Group team to get to know each other in a way that doesn't happen during the year when crews go their separate ways. Everyone gets to meet everyone else, so at the end of the day we all go home feeling like part of a strong, unified team, and ready to do our best for the benefit of all.
Interested In Joining Our Team?
Klausing Group offers competitive benefits and opportunity for advancement for hard-working, experienced landscape professionals. If you are interested in employment opportunities at our company, call us at 859-254-0762 (Lexington branch) or 502-264-0127 (Louisville location), or reach out to us online.