There's classroom learning—and there's hands-on experience. With any college degree, universities provide a specific curriculum of required courses to complete to earn a degree. But, you can only teach so much by book. This is certainly the case in the fields of landscape management, landscape architecture and related horticultural studies. Internships connect the dots between the knowledge students gain in the classroom and real-life scenarios they will face in the field once they are employed in a green industry career.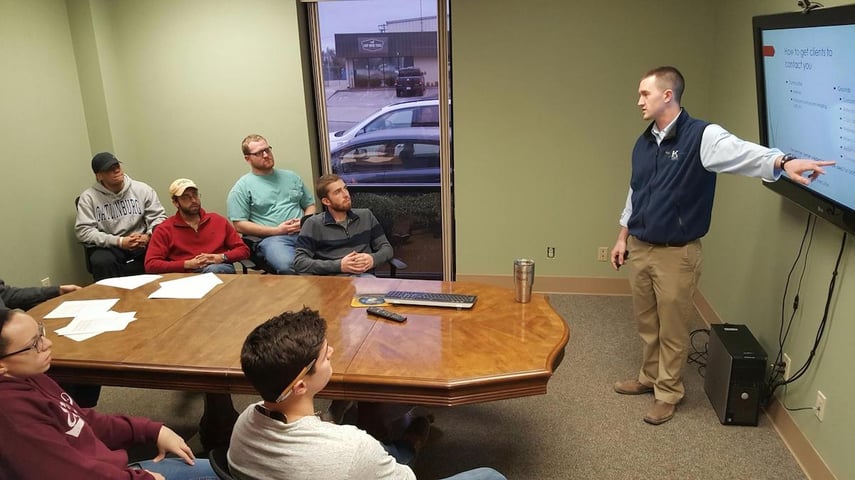 At Klausing Group, education is one of our company values and we are strong advocates of experiencing real-life scenarios through internship opportunities. Internships are a way to bring classroom learning to life. Also, internships give students opportunities to dig deeper into specific areas of the landscape field, such as learning about sales and estimating processes, operations best practices and other behind-the-scenes activities essential to running a professional landscape company. (Some are surprised when they discover the administrative responsibilities required to execute a landscape project. It's not all playing in the dirt!)
When students make those connections between classroom curriculum and real-world landscape issues, they gain a deeper understanding of what it takes to be successful.
We love showcasing green industry career possibilities to students, which is why we make a special effort to coordinate with universities, high schools and middle schools so students can get behind the scenes at Klausing Group. Here's how we structure our internships, and what students gain in terms of knowledge, insight, networking and potential job opportunities.
Experiencing the Big Picture of a Professional Landscape Company
We want to show students the big picture of operating a professional landscaping company to open their eyes to different roles in the business they might not realize exist. Our internships are structured with rotations—so students move through different positions and shadow team members in all facets of the company. Internships include: field work with maintenance crews; field work with construction crews; making sales calls (and watching the office duties involved with sales); and so on.
By the end of an internship, a student will have experienced every department of Klausing Group.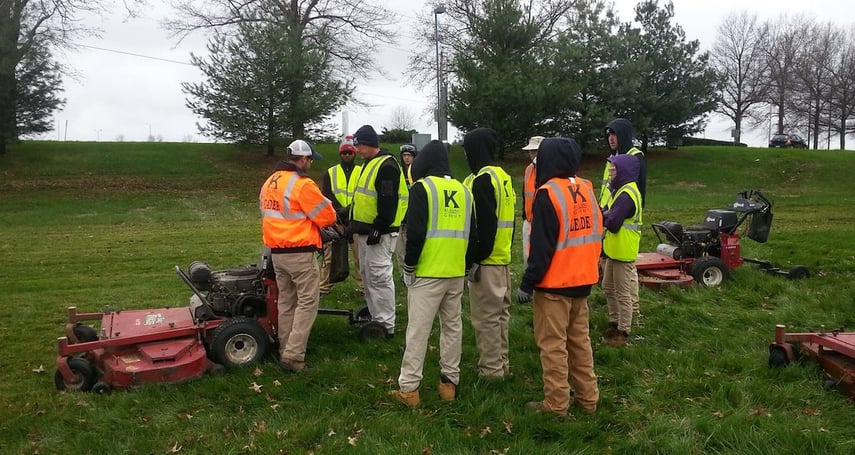 This might be a different approach from other internship programs, which essentially give students a job for a period of time. For example, a student might work in the field with the crew for a maintenance internship. Or, a student might only gain landscape design experience shadowing a staff landscape architect. We believe in providing a variety of shadowing and hands-on learning opportunities so students can get a feel for how our departments work together to serve a range of commercial clients.
Navigating Real-World Landscape Problems
Horticulture is an art and science. Our interns get to experience how this balance plays out—and they also get to see how our team collaborates and problem-solves to manage challenges related to budgets, customer expectations and other business issues. One lesson we emphasize is the importance of being creative yet functional. For instance, an amazing green infrastructure project might seem like the perfect solution for a client's property, but if it doesn't fit the budget and the plans can't be value-engineered, then what is the plan really worth? We emphasize the importance of understanding how to accommodate a range of variables while maintaining the functionality and integrity of the finished project. This isn't easy! For many students, this is an eye-opener. The classroom often teaches ideal scenarios, while internships challenge students to navigate unexpected project complexities.
Networking with Industry Peers
We make sure our interns have opportunities to get to know Klausing Group team members, and we talk a lot about our focus on continuing education and training. Just because our staff holds horticulture degrees and other designations doesn't mean they're done in the classroom! We emphasize the importance of ongoing learning to stay sharp on industry best practices. Whenever possible, we introduce interns to our industry associations and encourage them to get involved in professional organizations at the local, state and national level. The connections they gain during their internship and by getting involved in the industry after graduation are invaluable.
We value our time with interns. It's an opportunity for us to tap into fresh talent, and we love when we can recruit an intern who has already spent time learning about our business.
On-Site Tours and Learning Sessions
Not only do we offer internships for students in middle school up through college, we also invite classes to Klausing Group for site tours and educational sessions. We showcase our green infrastructure projects and convert our conference room into a classroom for the day.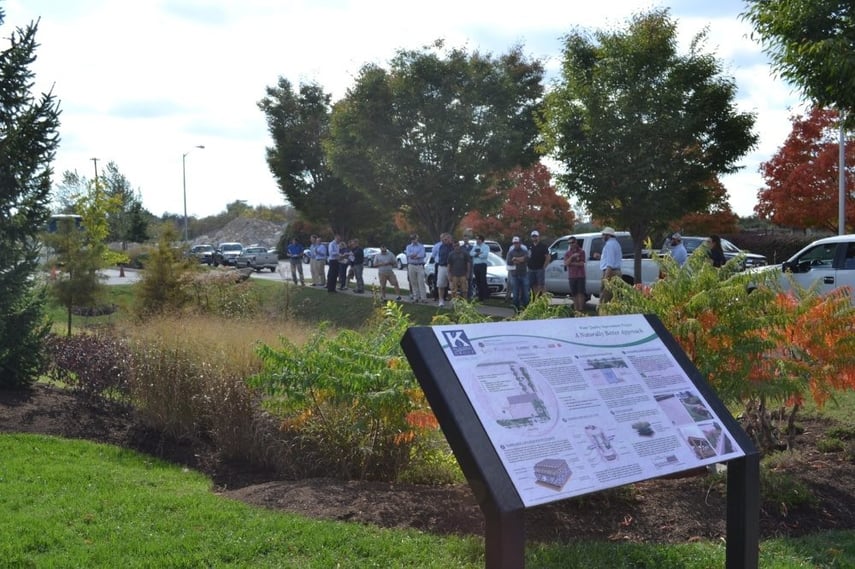 We cover topics such as how to perform take-offs to create a bid. This gives students a chance to ask us about how we arrive at our take-offs, what works and what doesn't. They can pick our brains, and we can share our lessons learned. We hold green infrastructure educational sessions—a topic not always covered in the classroom. We find that students have a real hunger for information about green infrastructure. Whenever students can break out of the classroom and learn in a fresh environment, there's a possibility for discovering new interests in the landscaping field.
Klausing Group Internships: A Win-Win
Internships are an important part of our role as a green industry steward, which is why we focus on finding opportunities for students to get involved at Klausing Group in a range of capacities. Our big-picture blueprint for internships gives students a comprehensive experience of what it's really like to work at a professional landscape company. The hands-on learning, problem-solving and networking students gain from internships position them for future success. And for Klausing Group, we're raising the next generation of talent and fueling our pipeline of future employees. It's a win-win.

Want to learn more about internships at Klausing Group? Contact us in Lexington at 859-254-0762 and Louisville at 502-264-0127. We're hiring interns. Fill out this form for more information.