Running a landscape business is a lot of hard work. In addition to the landscaping work itself, owners are responsible for all the behind-the-scenes administrative tasks, taxes, and accounting work that go into running a business. In many landscaping companies, owners bear full responsibility for all of these tasks—and very often don't finish their daily work until the late hours of the night.
Recently, we realized that a number of Klausing Group's current employees are former business owners who sold their companies to come work for us. For them, and for us, it's been a win-win arrangement. They are glad to be able to focus on the work they are best at and love to do, and to have their evenings and weekends free to spend as they please. And we very much appreciate the expertise and can-do mindset these former business owners bring to our operation.
Today, we are proud to introduce one of these valued individuals, who was kind enough to share why he decided to join Klausing Group.
Meet Ryan Donahue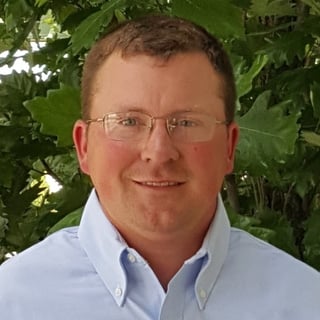 Ryan Mark Donahue is currently an Account Manager with Klausing Group. He came to us 19 months ago after selling his landscaping business.
In its three and a half years of operation, Ryan had grown his business to $300,000 in revenue, running 3-5 employees including himself. He offered full care lawn programs and turf maintenance; landscape installation and maintenance; and snow removal.
"Why did you sell your business?"
Ryan says he had considered selling his business as an option from the very beginning: "When you start a business and work to grow it, your goal is either to be the biggest/best/most profitable or grow it to a point where you can sell it."
Ryan feels his decision to sell was the best one for his family. With two daughters under the age of three, he wanted more time to be there for them as they grew. He also wanted his family to have a more predictable source of income. "Times could be really frustrating," he explains. "I was working to grow the business, so I had a lot of time and money invested (and) didn't always see a return instantly."
"What attracted you to Klausing Group?"
As a business owner looking to return to paid employment, Ryan was able to assess potential employers from an informed perspective. He says he appreciated Klausing Group's structure and our willingness to grow into new markets, viewing these as an indication of a solid company to work for.
Now that he is with us, he says he appreciates being entrusted with a great deal of responsibility in his position. "We are handed the keys to the company when dealing with customers." He is also enjoying the work/life balance that working for a company such as Klausing Group provides.
"What is your secret to success?"
Ryan chalks up his success at Klausing Group to his ability to be his authentic self when working with customers. He also appreciates and follows the core values of our company.
Going forward, Ryan hopes to be a key part in the growing and maturation of our Louisville branch. Using all the resources Klausing Group provides, he challenges himself every day to manage customer expectations to the highest standards, which he says leads to solid, long-lasting customer relationships.
Ryan is a highly valued member of our team. We are grateful to have him on board, and look forward to having him as part of the Klausing Group family for many years to come!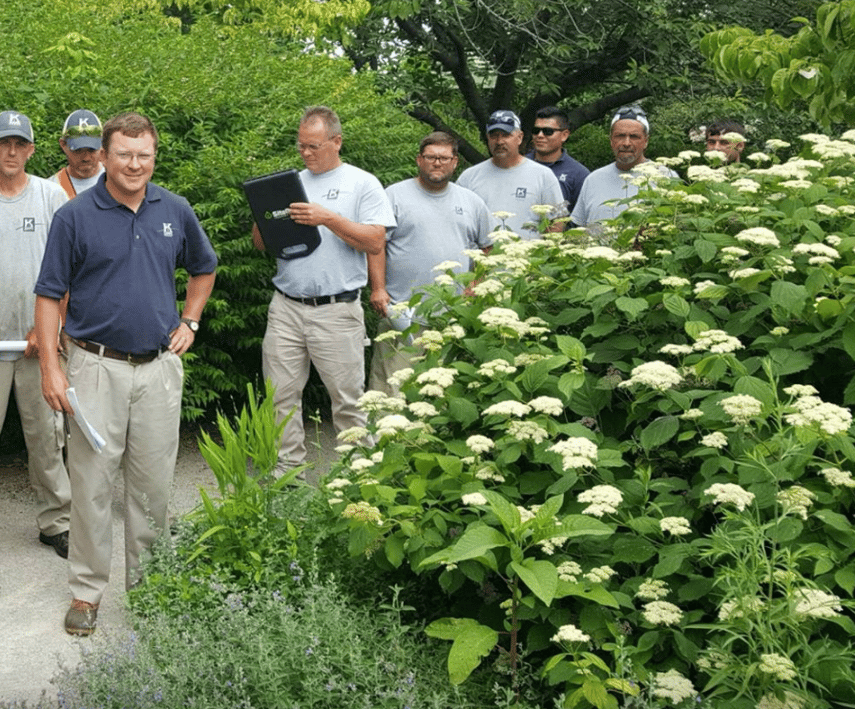 Considering Returning To Paid Employment?
We know how hard a decision it is to sell a business you've worked hard to build. But sometimes it can be the best decision you can make for your health, financial stability, family, and other reasons.
If you are a landscape business owner who is weighing the pros and cons of staying in business vs. selling it in favor of stable employment, we would be happy to sit down with you and discuss whether you, too, would be a good fit for Klausing Group—and how your life might change should you choose to join us. Just contact us here and we'll be in touch with you soon!