You are soliciting bids from several landscape companies to provide services for your commercial property—mowing, edging, pruning, mulching. The bids come in, and you're surprised to find a variation in pricing for what you believe are the same services. (They did all bid on the same line items.) How could this be? Why is there such a price differential, and how do you know if what one company proposes for a higher price is more valuable than a less expensive bid?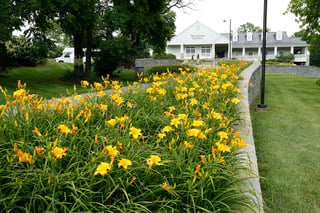 What gives?
How can companies in the same industry selling the same services come up with entirely different prices for commercial landscaping? Most importantly: What can you, the property owner, do to make sure you get the landscape maintenance services you expect?
The frustrating part about the bid process is there can be a significant gap between landscape companies' prices. Unfortunately, many property owners find out the hard way that executed contract services (even those priced similarly) are not created equal.
There are two issues at play.
First, there is the gap in pricing because of landscaping companies' people, expertise and equipment. A trained, experienced team delivers the best quality. Labor costs are higher for a legally documented workforce with competitive pay and benefits, and who adheres to strict safety standards. (As a property manager, can you afford to have a crew on your property that doesn't meet these standards?)

The second issue is when bids are priced the same—but what you're getting is not equal. Companies interpret bid specifications differently. The way they identify property lines, the materials they use, plant spacing and quality—all of this can drive costs up or down.
So, how much should commercial landscaping cost? What affects the cost of landscape maintenance? And, what is a realistic landscape maintenance cost per hour? Let's dig into the facts.
People Make All The Difference
We can't say enough about the importance of an experienced, well-trained, safety-minded team. Further, it is critical from a liability perspective to hire legal workers. The reality is, it costs more to run landscape crews with legal, verified workers. (We use the e-Verify program to ensure that all employees are legally documented and verified.) And, because we hire the best people we can find—individuals who have a vested interest in growing a landscaping career—we pay them fairly and provide benefits. Reliable people require better compensation.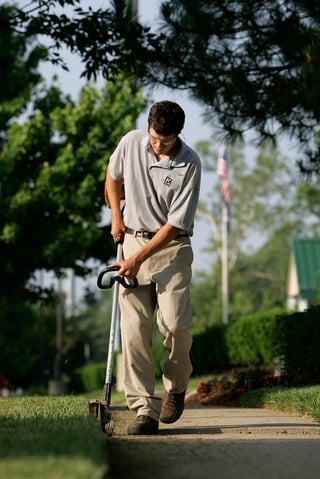 As a property owner, you understand how frustrating it is when a team member doesn't show up for work, or doesn't complete a job that's expected. Reliable workers are critical—especially in the landscaping industry, which is impacted by weather. We need our people to do what is expected on time, on budget, safely and up to quality standards. And, our people are trained to perform commercial landscaping.
We support our people by providing educational opportunities and investing in certification programs. These cost money. But in the end, the buyer (you!) wins by having an experienced team of landscape maintenance professionals caring for your commercial property.
More Than Just Mowers
Landscaping equipment includes mowers, trimmers, edgers, blowers, trailers, trucks and hand tools. This equipment should be replaced on a routine schedule because newer models are more reliable, more efficient and simply more effective at getting the job done. The reliability of equipment directly impacts your service. The last thing you want to hear is that your property will not be maintained when expected because equipment is down and the company does not have a backup plan. Also important, the equipment that is on your property is a direct reflection of your brand and reputation. How would you feel if a late-model truck in poor condition pulled up in front of your commercial property's welcome sign? Of course, equipment costs money and running reliable, efficient machines can increase the cost of service. (Notice the theme with people and equipment? Reliability. Quality. Expertise.)
Interpreting Bid Specifications
Many commercial property owners ask for apples-to-apples comparisons so they can line up bids and decide which one is the best value. This seems like the best way to go—but it's not simple. Specifications are often written with room for interpretation. (What kind of mulch is specified? How frequently will the property be mowed? How far apart will annuals be spaced when planted?) The details make all the difference.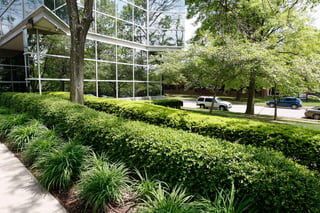 For example, the cost of a basic hardwood mulch is much less than bagged cypress mulch. And when plants are spaced farther apart, you will spend less money on plant material and less time installing plants. So that reduces the materials and labor costs. (Annuals are one of the most expensive services per square foot.)
What we're saying is: Ask for details and require vendors to provide exact specifications. When bid specifications are general, that's when you can run into trouble.
Another reason why a bid for what seems like the same service can be higher is because the vendor provides a bid that matches the specifications vs. submitting a bid that matches what is currently being done on the property. For example, some site managers are not headquartered at the property. (They might be based out of state.) They submit bid specifications but what is actually being performed on the property is different—less than what they are asking for. A vendor that submits a bid based on specifications will propose a higher price than the landscape company that bids based on what's actually happening on the property.
The lesson: Be sure to clarify whether vendors should submit bids based on your specifications or based on the service currently being rendered on site.
What's The Cost Per Hour For Commercial Landscape Maintenance?
A solid, fair bid takes into consideration the pricing of quality people and the experience they bring to your property, and equipment that is efficient and effective. The bid's specifications should be detailed and align with your expectations. Also, the company should be committed to safety and quality. This requires having strict safety standards in place. (Keep in mind, some companies try to reduce costs by letting safety slide, such as not using roll-over protection).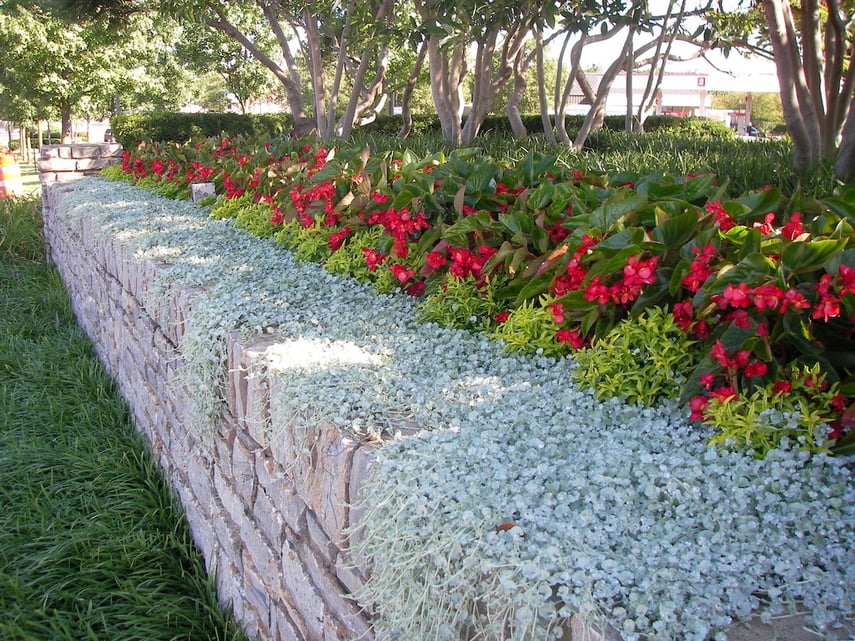 Most of the time, if you are collecting a number of bids, one will be much higher and one will be much lower—a variance of up to 20 percent. Our recommendation: Focus on those competitive bids in the middle with similar pricing, varying between 3 to 5 percent in cost. Then, analyze those bids carefully based on the insight here regarding people, equipment, safety, experience and specifications.
Let's talk more. We'll provide insight on some questions to ask before you sign a commercial landscape maintenance contract, and share how industry best practices can elevate your property's brand. Call us any time in Lexington at 859.254.0762 or Louisville at 502.264.0127. Or, fill out this simple form to request a proposal.